What is Labelling?
Labelling is the process of identifying a product by adding a label to the product or its container that provides information about it. A label can be anything –  a small piece of paper, metal, or any other material on which information about value of content, price of a product or production information, expiry date, and many other important details are written or printed for the benefit of the consumer. It is an important component that serves as a means of transmitting all relevant information about the product to the user. Labelling gives a product a distinct identity, allowing it to stand out in the market.
According to Prof. William J. Stanton, "Label is the part of a product that carries verbal information and manufacture's identification."
According to Mason and Rath , "Labelling is an information tag, wrapper or seal attached to a product or product's package."
Why is Labelling important?
Labelling is strategically important for the companies around world. Some items are designed in such a way that they promote danger if they do not provide accurate and up-to-date information. As a result, producers should be required to provide all necessary information on all items by tag writing. Unexpected dangers and crises may occur if medicinal and hazardous items are not labeled. It should clearly display any safety features and any warnings if it contains toxic chemicals or is hazardous to children.
Labelling is also an important part of product marketing. Marketers combine labelling and packaging to attract attention and persuade potential purchasers to purchase the goods. These two components of branding convey all information to customers regarding product usage, such as how to transport, recycle, or dispose of it, as well as its packaging. It is a key part in the customer decision-making process since when purchasing a product, consumers rely on the information provided on the label.
Labels allow users to quickly compare a product to others on the market based on the information offered by them. People can learn about a product's features and quality level without even using it. In today's competitive environment, labelling plays an important function in enhancing brand sales by attracting more and more people to products. It makes the product stand out in the market and distinguishes it as a part of a specific brand. 
Characteristics of highly effective Label
Labels are one of the most efficient marketing tools. In any product, the label is the factor that interacts with the customers and can make a good impact. Not all the labels designed are successful and fulfill the purpose. Therefore, there are some of the generic characteristics that makes a label highly effective. Some of such characteristics are;
A label needs to be clear in communicating the desired or expected information.
Attractive label always holds attention of the users. For communicating something, one should be engaging first. For attractive label, marketers need to focus on font, color, graphics, shape and size of label.
Users prefer labels for getting some information hence, a label should include the expected and essential information.
A highly effective label needs to be credible/legible which means, it should not only contain information of the product but also of producers.
Adaptability is another characteristics which means the context, content, design, texture etc. should be integrated and adapted across the product. For instance, the labels in juice brands are different as per its taste i.e. Mango juice has yellow dominance and apple juice has red color dominance.
Types of Labelling
There are four distinct forms of labelling.
Brand Label
It is a label that contains information about the brand to which a product belongs. The brand label denotes the product's brand name, trademark or logo and does not include any other information outside the brand name. Some examples of brand labels include L.G., Samsung, Whirlpool, and Raymond.
Grade Label
A grade label denotes the quality or grade level of a product. Such labels describe the features of the product and the organization use such labels to categorize their items based on their quality. For example, the USHA is brand manufacture of various fan qualities such as deluxe, continental, and prime. The labels in USHA brand classifies their products in Grade label.
Descriptive Label
A descriptive label is one that indicates significant information about a product. Such label includes product ingredients, distinct uses, instructions, precautions for usage, producers information, date of manufacture,  weight, size, and value of product.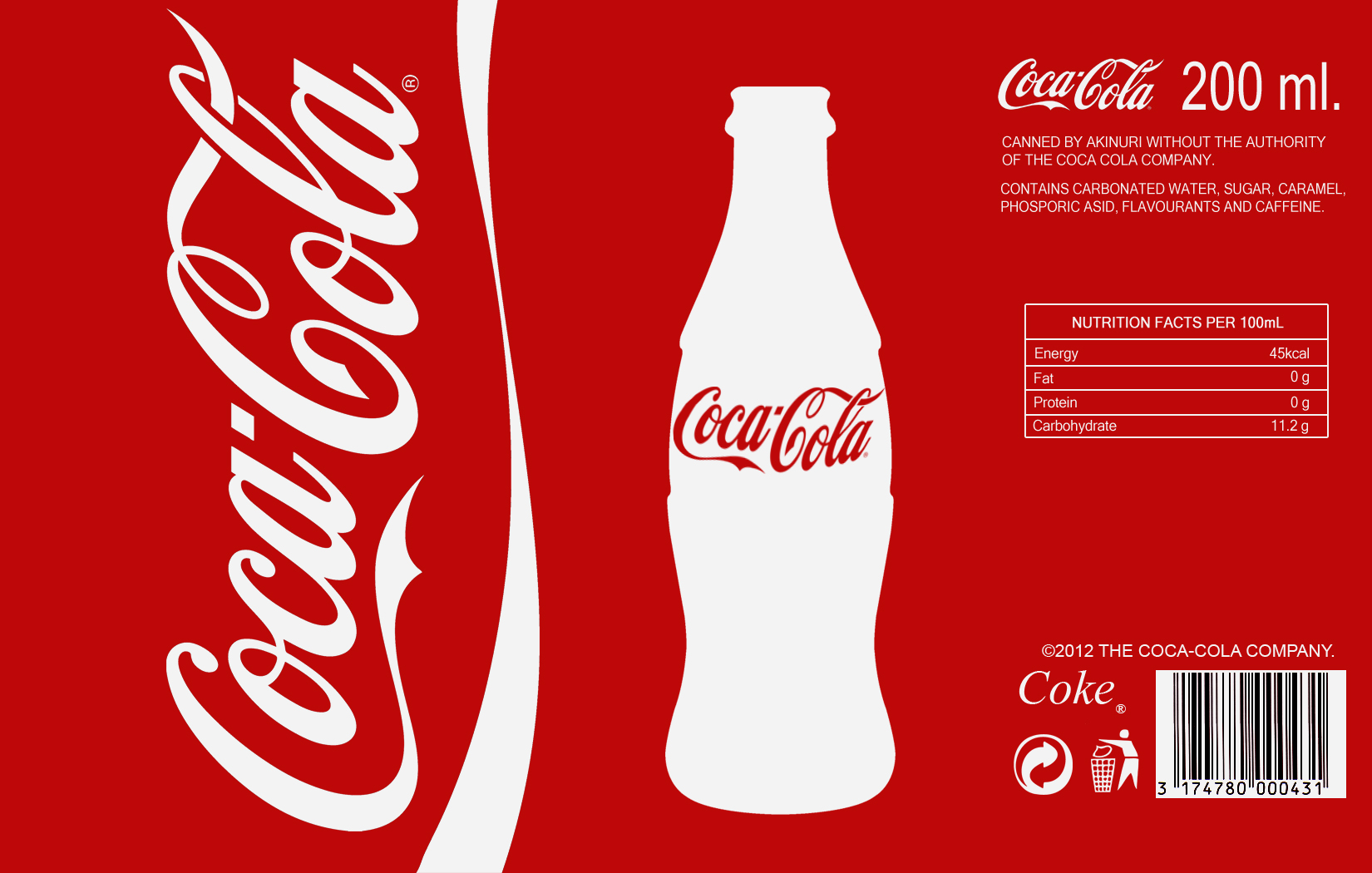 Informative Label
Informative labels contain a lot of information and provide specific details regarding the product. It differs from descriptive labelling in that it provides detailed instructions on how to use the product and how to take care of it. These labels include recipes, thorough clearing directions, and other similar information.
Functions of Labelling
The following are the functions of labelling:
Identification
Labeling gives a product a distinct identity that distinguishes it from others on the market. Customers may quickly identify the goods due to the label that is affixed to it. It prevents people from becoming confused and substituting competing products. Users may readily identify products from diverse brands such as Tata tea, Horlicks, and Lux based on their labeling.
Grading
Labelling categorizes things into distinct grades. For example, one sort of goods can be classified as A, B, C, or D. Leading manufacturing countries produces the similar goods and dispatch them to their destination according to the grades and quality of the product. For instance, the clothes of a company A produced in Bangladesh may have different class than the clothes produced by the same company in China. Customers can choose to buy whatever class of products they choose because they are classified in this way.
Consumer Protection
Labelling protects consumers from manufacturer deception or manipulation of facts. It provides accurate information on the goods, allowing customers to make informed purchasing decisions. Labels for food, cosmetics, and pharmaceuticals, among other things, must include accurate information about the components, manufacturing process, and expiration date.
Compliance With Law
It allows the company to comply with all legal rules by putting all statutory warnings on product packaging. Tobacco businesses are obligated by law to include the words "Chewing tobacco is harmful to health" on pan masala packages and "Smoking is harmful to health" on cigarettes containers. In addition, for all dangerous and hazardous products, the corporation must place a statutory warning label on the product.
Promotion
Labelling is an important tool in product marketing. It makes the product more appealing and draws people's attention by emphasizing crucial aspects. Labels offer appealing statements on products to entice customers to purchase them. For example, the Colgate toothpaste container includes a message promising a free toothbrush with the purchase, which encourages customers to buy it.
Tracking
Labels have been used to track products in many cases. In some cases, labels include all the information about its supply chain distributions i.e. from productions to sales. This can help companies in inventory management, smooth distribution and quality control. For instance, FedEx and similar businesses uses label to track packages through its entire delivery process. It includes every detail of the package and helps FedEx improve its channel and ensure customer satisfaction.
Authenticity
Labels can be used to authenticate products and prevent counterfeiting and fraud. Businesses like fashion, electronics and pharmaceuticals are greatly hampered by counterfeited products and duplication. To prevent from losses and harm due to counterfeiting and fraud, companies use holographic labels, unique serial labels, QR code etc.
References